Lost & Found made simple
Built over many years together with some of Europe's busiest airports, our CLOUD software solution is the most feature rich on the market. Still, the intuitive interface and the familiar workflows make it easy for smaller operations to get started as well.
From registering a found item and all the way through to return via collection or shipping, the MissingX solution is all you need.
Get in touch today to find out if our solution is what you are looking for.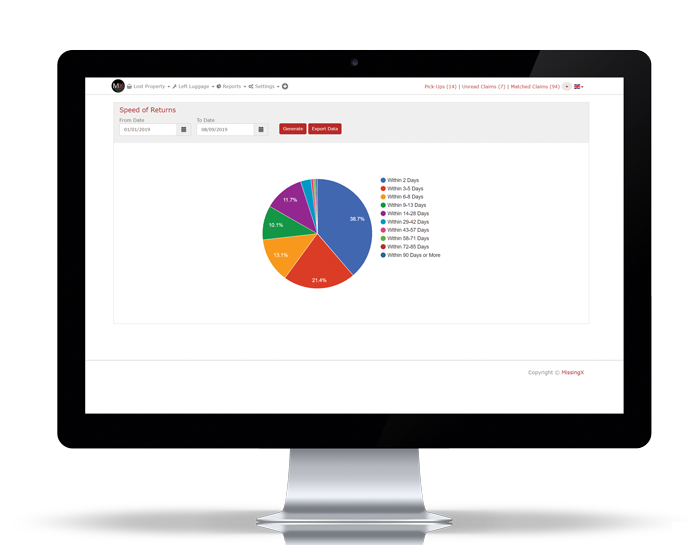 Increased return rate
With sophisticated auto-match algorithms, our solution increases both the match rate and the return rate. Receive high quality loss reports through missingx.com and provide excellent customer service to your passengers or guests.
Our goal is to help our clients return as many items as possible. This is why we also have a fully integrated shipping solution.
Contact us to learn more about what we have done for other clients.
Full control
Our native mobile apps for Android and iOS can be used to register found items on-the-go.
Item are available to match with loss reports from the very moment they are found, which increases the chance of repatriation. High quality pictures from the smartphone camera make it easier to match.
Reach out to learn more about our innovative solutions.